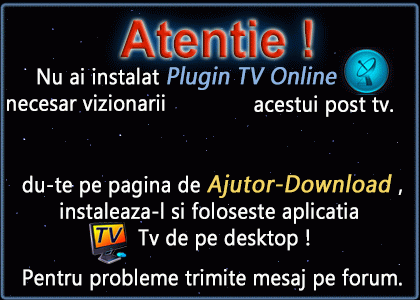 Despre Discovery ID Tv Live:
The channel launched in 1996 under the name Discovery Civilization Network: The World History and Geography Channel. It was one of four digital networks rolled out by Discovery Communications simultaneously in October 1996.[1] Plans for the channel had surfaced in November 1994, when its working name was "Time Traveler".[2]

Former logo, used from January 2008 to March 2012.In April 2002, New York Times Television and Discovery Communications announced a joint venture to run the Discovery Civilization Channel. By then, it was available in 14 million households. The partnership aimed to complement the historical shows, with programming about current events and contemporary history.[3] In 2003, the channel was rebranded as Discovery Times, focusing more on American culture and programming pertaining to the well-being and culture of the people of America, as well as other miscellaneous programming. The previous name was described as "is a little off-message" by executives.[4] In April 2006, The New York Times sold its stake in Discovery Times back to Discovery Communications, ending its ownership in the channel.[5]
Also in 2006, the network's on-air identity was rebranded by creative studio Trollback + Company. On January 27, 2008, Discovery Times was renamed "Investigation Discovery".[6]
In addition to the television network, an Investigation Discovery website was also launched. Contributors to the website include crime writers David Lohr, Corey Mitchell, and Gary C. King.
The channel's simulcast Investigation Discovery HD is available on select Time Warner Cable and Comcast systems. In September 2009, testing on the Dish Network satellite system for Investigation Discovery HD had begun, and was rolled out before the beginning of 2010.

Tags:
Discovery ID Tv, crime documentary, mister
Disclaimer:
cool-etv.net nu emite si nici nu detine control asupra emisiei posturilor tv din acest site.
Drepturile asupra continutului si al marcilor apartin detinatorilor de drept.
Site-ul este o interfata de promovare si dezvoltare a tehnologiei actuale.
Aici puteti viziona online posturile TV din Romania ce transmit pe internet. Fiind transmise live pe internet, aceste posturi pot
fi receptionate atat de romanii din tara, cat si de cei de afara, insa necesita o conexiune la internet buna
Copyright © 2012 cool-etv.net